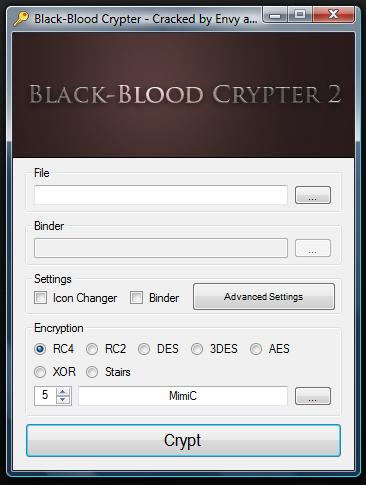 Yes, we have cracked this crypter. roxi leaked it, I did the
other. So, we will be releasing it! The Crypter is 100% FUD on
vscan.novirusthanks.org – But it is nothing special, it will get
detected in a few days as I am releasing it. NOTE: There are some bugs,
if you open the crypter, you will get an error message. Click on
"Continue" and the crypter will open. When you close it, there will come
an error too, click on Quit till it closes.
Download: Click Here!
Enjoy!
Credits: roxi , oracles , otak , hmsec